What Makes A Sexting Site Different From Other Match Sites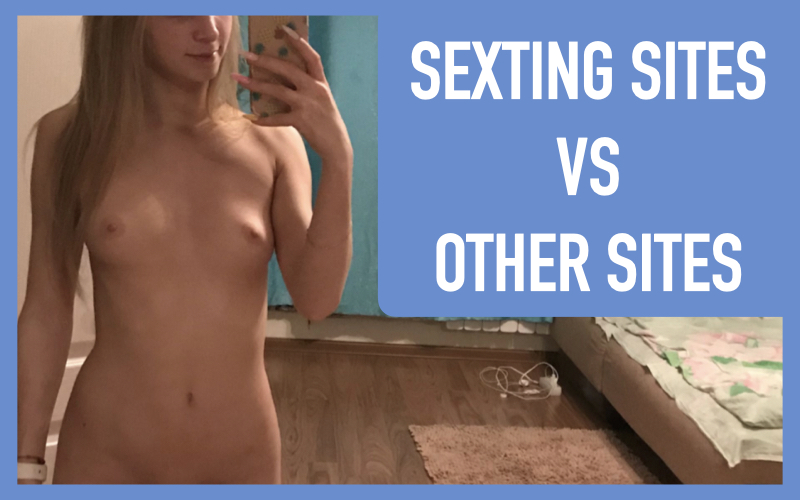 If you don't know what sexting is, we'd like to know what rock you've been living under. Sexting is part of how we operate as sexual beings in the world of today and a lot of people use it as a method to communicate their sexuality to others. It can be done by texting (that's how we arrived at the word "sexting" in the first place), but it can also take place on sexting websites. What you may actually not know is that sexting websites are different from other match sites in that they are specifically created for people to use for sexual purposes.
Paying for sexting
On sites that match adults for friendship or more, there usually isn't payment involved unless it's an app membership.
Sexting sites are a little different
. You can pay for a membership or pay per sext on most of the most popular sexting apps and sites. Some people don't love the fact that sexting sites require a fee, while others get off on the financial investment.
On the flip side, people can actually get paid for sexting on sexting websites which makes it a really attractive option for sexting. Those who get paid to sext are usually women or members of the LGBTQ community. They can sign up as sexters and get paid for their time chatting with strangers online.
Do I always have to pay for sexting?
Of course not! There are free sexting sites and you can always use social media apps to DM people who you find attractive. However, the paid options are usually the fastest and most direct route to immediate sexting if you are looking for it fast. On matching websites, there are usually pleasantries that are expected before sexting happens, if it happens at all. Most folks on those sites want to be wined and dined.
What are the biggest differences?
Aside from
paying someone for nudes
or a site to connect you with sexters, sexting websites are generally much raunchier than regular matching sites. Some even cater to specific fetishes or get you in touch with sexting models who fit certain criteria that you want to talk to. This way, you are getting a huge bang for your buck.
Another major difference is that sexting sites won't necessarily always connect you with someone who is local. Matching sites will use proximity in their algorithm. Because sexting can be done between two people who live pretty much anywhere in the world, there's no need to keep things close. There are hybrid sites out there designed for both sexting and hooking up that connect folks who might live closer to each other.
Conclusion
Now that you know the difference between an adult matching site and a sexting site, it should help you more easily decide which route you want to take when connecting with people online. Because you are speaking to strangers about pretty vulnerable stuff, it would benefit you to take some safety precautions such as writing anonymously and not giving out personal information.