Tips For Using Sexting Sites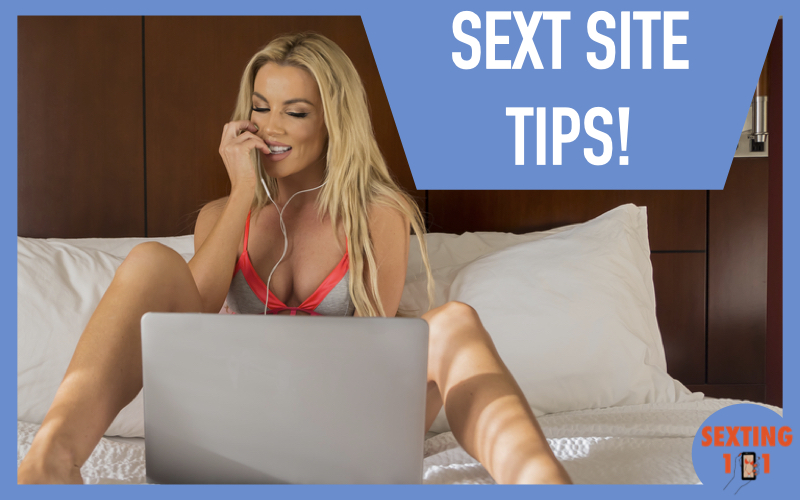 So, you're home alone and feeling horny. If you don't have anyone to sext or get nudes from, you might find yourself on a sexting website. If you're not familiar with what a sexting site is, think of it like this: It's a website where you can find others (either singles or paid sexters) to engage in sexting with you. Now, this might be in the form of buying nudes on sites where girls are selling their nudes for a price. Either way, sexting for free is sort of a myth and unless you're meeting a local through a casual sex app, chances are you're going to be paying some sort of price. But don't worry, the cost won't be too steep.
Because you're going to be shelling out some cash, you might as well get as much as you can out of these sites. So, we've created a list of tips to make your sexting website experience the hottest that it could possibly be! Here are your tips for the next time you find yourself on a sexting site:
Dont be shy: 
Again, you're already paying to use the site right? So when you find a girl who you think is really hot, don't be shy about asking for nudes. It's obvious to everyone on these sites that exchanging hot nudes is the name of the game, and most women are looking for men who are willing to buy their nudes. So be as direct as possible so that you can get the most out of it!
Be Careful On Chatrooms
While it's fun to meet strangers online who aren't paid to be on the site, chatrooms don't really get you very far in terms of one-on-one sexting. Now, if you're looking to chat with a bunch of random strangers on the internet about sex and pay little to nothing, they are a good alternative. But you are going to be using a lot of time and energy to get strangers to engage with you alone.
Try Adult Apps
If you want to connect with a single and sext someone who you might eventually meet up with IRL, one of these apps is the way to go. Apps like Zoosk connect you to real people in the area who are looking for a good time. You might come across people who want something a little more serious than a sexting session, but you can go ahead and skip those folks. The truth is that Zoosk has so many members, that you're bound to find someone who wants to sext you!
Try Sext-Specific Apps
This really is the best way to start sexting immediately. Sexting apps either connect users who want to sext or connect users with paid actresses who are there to sext and get paid. The pro with using an app that uses paid sexters is that they will get as dirty as you want. You won't have to go through any of that small talk BS. Instead, you'll head straight to the good stuff!