How To Start Sexting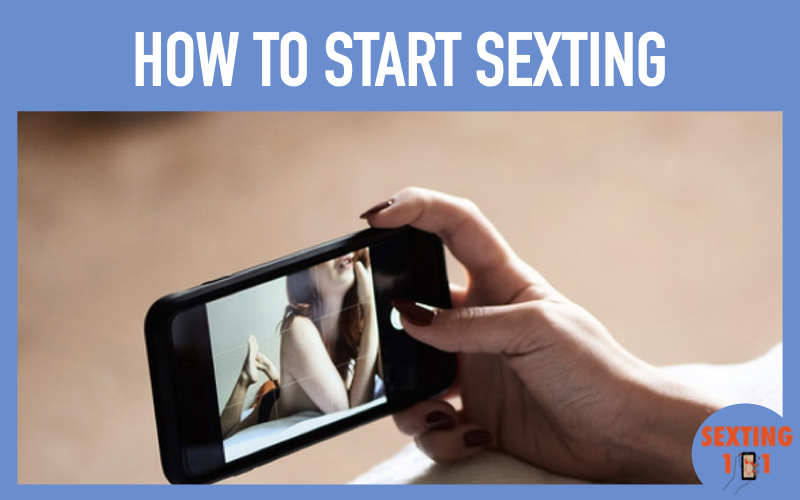 You might feel a little awkward or shy about it, but sexting is a great way to communicate with your partner. This ramps up your communication, adds fun to a relationship, and energizes you for the next time you can talk or enjoy each other's company. But if you are new to sexting, you might wonder just how to get started with sexting someone out of the blue. Never fear because we can help you every step of the way.
If you don't have a sexting partner and are looking to sext right now, one of the best ways to go about it is by visiting a sexting website. Sexting sites will introduce you to people who are willing to sext you, but it might cost you a little bit of money. If all you want to see is free nudes, you can check out a nudes gallery but you won't get into any sexting.
This article is more for sexting if you are already in a relationship. Here's how you start sexting!
Put Down Your Hair
If you want to have fun with sexting, the first thing you need to do is to put down your hair, both literally and figuratively. Letting loose with what you are wearing and making yourself feel sexy will go a long way in making you excel at sexting. When you look and feel your best, you will project that positivity toward the person on the other end of the phone, and your conversation will be off to a great start. 
Make It Fun And Flirty
Speaking of the conversation, make it fun and flirty. Anything goes as far as sexting is concerned, and since you don't have to worry about being so close that you can blush, then you can say anything you want. Avoid getting heavy, though. Sexting is all about frivolity and finesse! You can also raise the bar by sending fun and sexy pictures to keep the conversation rolling. 
Ask Questions
Asking questions is a great way to keep the conversation flowing and to find out what your partner likes. Ask them where you should touch them, how they want to be kissed, and what they are wearing. Ask them what kind of kiss they are in the mood for and who they think should be on top. These intimate questions will set the scene for further sexting, and make you both feel so close together.
Offer Vivid Details
If you want to be a great sexter, another piece of the puzzle is that you should offer vivid details, Tell your partner exactly where you want to touch them, what you will run your hands over, and how you want to kiss them. These specific pictures and moments will keep the sexting fun.
Sexting is such a fun way to increase communication with your partner, get to know them and their desires a little better, and keep you happy and hopping during your regular day. Don't worry about "doing it right." Just do what comes naturally, and you will be amazed at the results.