How To Be Better At Sexting Online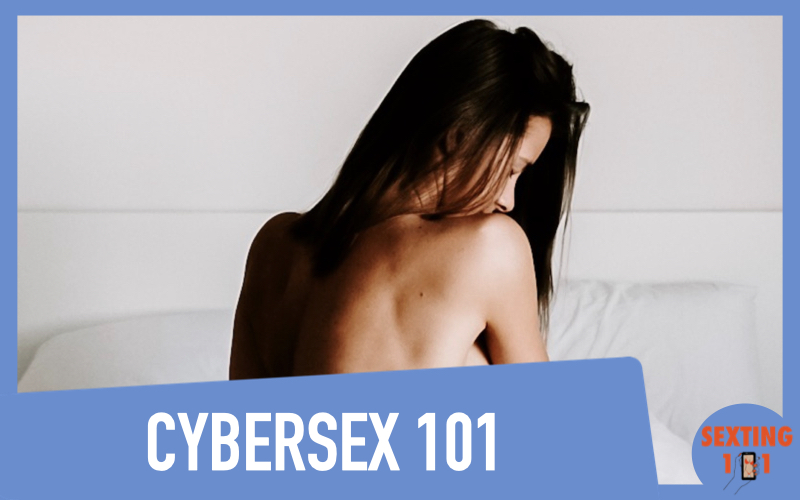 Sexting online, or cybersex, is more than just dirty words to someone you know via your phone. It's more than sexting. In fact, it's the act of sex, exchange of nudes, and video chat with people who you might not know yet. Sexting through a sexting website can be fun and entertaining, but there are tips that you can rely on if you're looking to get the biggest thrill out of your sexting experience with folks online! These tips aren't ever going to say 'abandon your boundaries.' Think of sexting online or cybersex the same way as you'd think of any other IRL sexual encounter: What do you like and what do you dislike? And only do what makes you feel comfortable.
Clean Your Space
You are going to be sending nudes or even video chatting with someone, so you want your surroundings to be sexy. You don't have to go on a cleaning rampage, but just enough to make sure that whatever is visible from your webcam or phone camera is clear. You can even set the mood by lowering the lighting, putting on some of your sexy underwear (or going nude), and making sure your sheets are somewhat tidy.
Sexting Foreplay
When you head over to a sexting website or enter a sexting chatroom, your first instinct might be to dive right into sending nudes and video chatting. But you've got to play the game a little! Utilize those sexting skills to start off with hot conversation in order to get the juices flowing before exchanging full-on dick or tit pics. You'd do the same if you were having sex in person right? You've got to get everyone in the mood if you want the sex to be really hot.
Use Your Memories
Not sure what to talk about? Use memories of past sexual experiences to inspire you to create hot scenarios with your new online sexting partner. You can explain in detail as if it's never happened before and tell the person what you want to do to them and what you'd want them to do to you. You can also look to hot videos for inspiration or think about your dirtiest fantasies. Sexting is a platform to explore those ideas while remaining in the comfort of your own home. That's one of the best things about sexting!
Have Fun With It
This isn't a life or death scenario. This is dirty words and videos sent through the web! You don't have to take it so seriously. Now, there are of course some safety precautions that you should keep in mind (like don't send photos with your face in them and don't give strangers personal information). But if you know how to be safe on the internet, you need to remember that the rest is just fun! This is made for your pleasure and enjoyment – no more and no less! You are not here to perform or to be the best sexter on the internet.