Don't Make These Mistakes When Sexting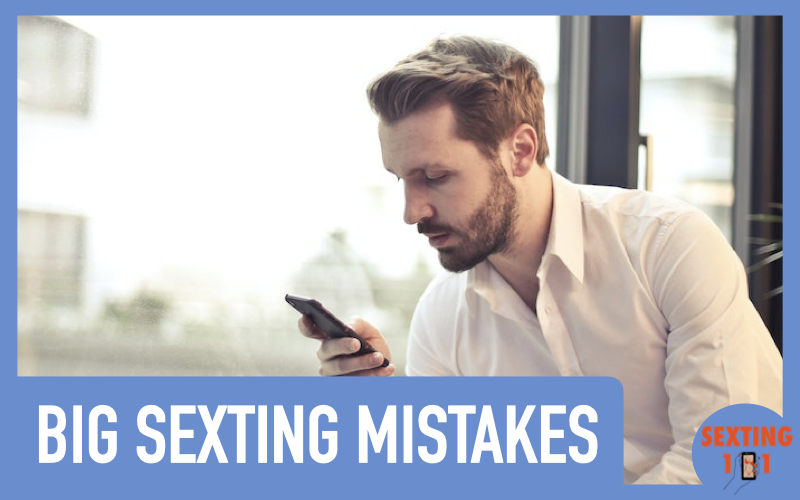 Sexting is the fine art of sending and receiving racy nude photos and messages to someone you are interested in, and can be a great way to add to your communication with said person. If you have been thinking of upping your sexting game and aren't sure how to go about it, there are several tricks to the trade. It is important to avoid several typical (but costly) sexting mistakes. Especially if you are new to the fine art of sexting, you really don't want to screw this up, as the embarrassment factor can be high when you are talking about sexy pictures and messages. Sexting is an enjoyable, easy way to banter with someone you are interested in or someone you meet through a sexting site, and can lead to all sorts of fun and enjoyment in the bedroom. 
Forgetting to Ask Permission First
The number one rule of sexting is that you need to ask permission first. There is no way that you should do something as intimate as sexting out of the blue, without giving the other person a heads up that it is coming. Sexting is definitely a two-way street, and you really need to get your partner's permission first before you let loose with naughty sayings and sexy pictures. They might not be ready to take your relationship to that level, or they might not even be into sexting. Either way, make sure you have warned your intended recipient before you let the pictures fly. 
Sexting at Inopportune Times
Make sure that the two of you establish some ground rules about sexting times and situations, because there would be nothing worse than if your partner got a suggestive picture right when he was working with some colleagues or at a family function. Another thing to consider is that everyone has different security settings on their phone, and the last thing you want is for a sexy message or picture to get into the wrong hands. 
Saying Something You Don't Mean
Another common mistake you might make with sexting is saying something you don't mean. The best way to avoid this is to take things slow and build a rapport with the person you are sexting. This way, you can communicate clearly about what you want to be going on, and you will not accidentally take it too far or say something you don't mean. That could be embarrassing for both of you, and it is really difficult to unring that bell. 
Doing Anything You're Not Comfortable With
It is important that you are always comfortable with what you are sexting. Consent, including your own, is key. In the heat of the moment, you might get carried away and send a message that you are not comfortable with. It is important, as we said above that you take things slowly and are honest about what you are comfortable and uncomfortable doing. Being true to yourself is just as important as embarking a sexting relationship with a partner, so make sure that you only do things you are comfortable doing. 
Sexting is a fun and flirtatious way to spend your time, and a great way to communicate. The best part about sexting is that it can ignite a relationship and affect things in a positive way. If you want to make sure that sexting is fun and not problematic, make sure to avoid the pitfalls above by following these simple rules. In this way, you can set yourself up for success and a whole new relationship!